User Guide 'UPayMe' Online Payment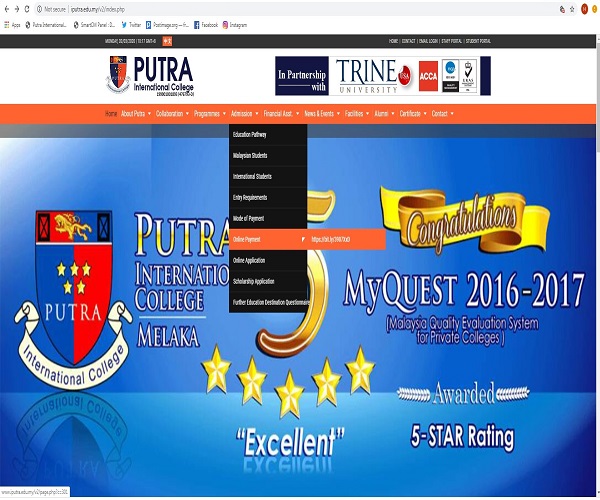 6. Fill in all detail such as:
a.
Amount of payment


b.

Student Name


c.

Mobile No


d.

Course


e.

Hostel (Indicate Month and
Year or put '-' if not relevant)
f.

Facilities (Indicate Month
and Year or put '-' if not relevant)
g.

Tuition Fees(Indicate
Semester and Year or put '-' if not relevant )
h.

Others (if have or put '-'
if not relevant)
i.

Tick 0% interest instalment
plan(For Credit Card's instalment Plan –Maybank and PBB)
j.

Tick & read (

I have read & agree to the

Terms of Service & Privacy Policy

)


k.

Click Submit.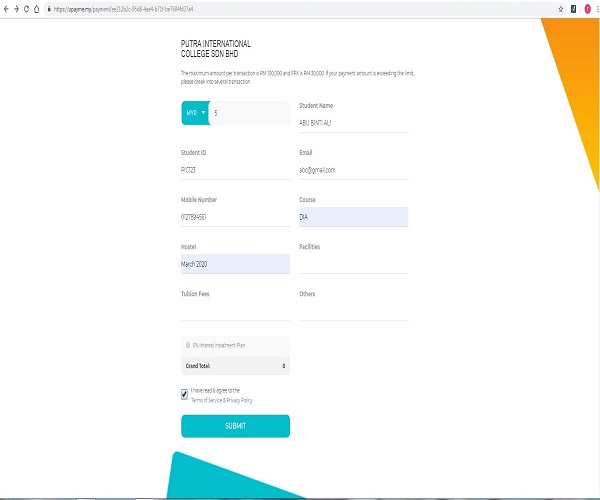 7. It will redirect to
Upay page.
8. Your payment
information will appear.
9. Select card for Debit
or Credit Card & key in all your detail
or for online Banking must click Online Banking & select list of
bank.
10. Click PAYMYR(Amount)
to proceed to your banking webpage. It will will redirect to your online
banking.
*Must fill in payment detail before
page session going to expired in 300 second & do not refresh the
page because it will make payment process fail & need to redo the process
again.