PTPTN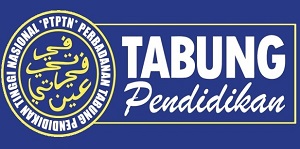 National Higher Education Fund / Perbadanan Tabung Pendidikan Tinggi Nasional (PTPTN)
Local students who qualify and fulfill the requirement may apply to the National Higher Education Fund (NHEF) Loan or Perbadanan Tabung Pendidikan Tinggi Nasional (PTPTN). The college will assist the students in submitting their application forms together with the appropriate documents attached.

Students are eligible to apply for education loans if they fulfill the following conditions:

• Passed Malaysia Certificate of Education (SPM) with credits in any 3 subjects;

• Passed SPM for Community College Certificate and Polytechnic Diploma graduates with CGPA 3.0 and above;

• IPTA/IPTS/Polytechnic students must register to pursue courses approved by the IPT Management Department (IPTA/IPTS)/Polytechnic Management Department and Community College of the Ministry of Higher Education;

• IPTS students must obtain the Accreditation Certificate from the Malaysian Qualifications Agency (MQA). The course and Accreditation Certificate approval period must still be valid on the date of application;

• All students must possess entry requirements determined by the Ministry of Higher Education to pursue the course. For students with qualifications that differ from that stipulated, verification that the said qualification is equivalent to the required qualification must be obtained from departments or agencies specified as above;

• The remaining period of study upon application must exceed one year;

• Have no other sponsor; and

• Student must have SSPN account before making application.
The Institute will make the necessary reimbursement for payments if any, once the loan from PTPTN is received. For more details log onto
www.ptptn.gov.my
or write to:
PERBADANAN TABUNG PENDIDIKAN TINGGI NASIONAL
Lot G2, Tingkat Bawah,
Wisma Chase Perdana,
Off Jalan Semantan,
Damansara Heights,
50490 Kuala Lumpur.
Tel.: +6(03)-2098 3731 / +6(03)-2098 3732